Founded in 2011, Al Maseer Insurance went out on a mission to bring innovation, knowledge and global skills to Iraq through the latest insurance products and risk understanding. 
We approach every client's needs with an open mind. We know that solutions are heterogeneous and what is right for one client is not always right for another, even if they are operating in the same business; therefore, listening to every client is vital.
We also look, not just at dealing with day to day issues, but also at how we can engineer and create industry or market wide insurance solutions. We know that if an industry can bulk-buy a solution, then it can be affordable for everyone.
Our Mission 
We aim to be the leaders in providing superior quality insurance products to protect the future of our clients. We uphold high ethereal and professional standards and we ensure the highest level of client-orientated and innovative insurance services.
Our Vision
Al Maseer Insurance seeks to set the "standard" among insurance providers in Iraq through continuous improvement and innovation. Our vision for the future is to be our client's first choice for insurance and risk management products.
Insurance Products
Construction
Energy
Agriculture
Health
Marine
Motor
Property
For a detailed summary of Almaseer's substantial services, download the full company brochure here.
CEO's Message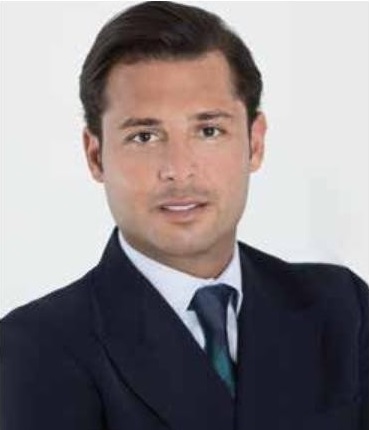 We  are   the   face   of  the   "New"  Iraq. Today,  we are achieving our  ambitions and   we   proudly  are   the   insurers to many of  widely  recognized names in the  market.
Our roots lie recognized in the  Energy, Construction and   Liability  sectors as we  are   the   insurers of  some of  the biggest names in Iraq.
Additionally, we, at Al Maseer Insurance, have witnessed an increasing demand for a wider range of cover to protect Iraq against losses we cannot afford as a country to pay. These insurances will be new  to Iraq but  we know where we  can  get  knowledge to help us  design these policies to suit  our  special needs. We are  currently researching special cover for  Farms,  Loss  of  Profits after a fire and  Professional Indemnity.
We have forged special relationships in London, which has  paved the way to access these  latest insurance products. We have also created our Advisory Panel of Experts to ensure that we meet international standards of coverage and  practice.
Our  Chief  Underwriting Officer carries solid experience in dealing  with   some  of   the largest groups worldwide.
Shortly, we will be  expanding our  operations to include consultancy and risk management products, as  well  as training and  lecture programs.
Arak Fadhil Hameed Al-Bayati, Chairman and  Co-Founder
For more information please visit: http://al-maseer.com/