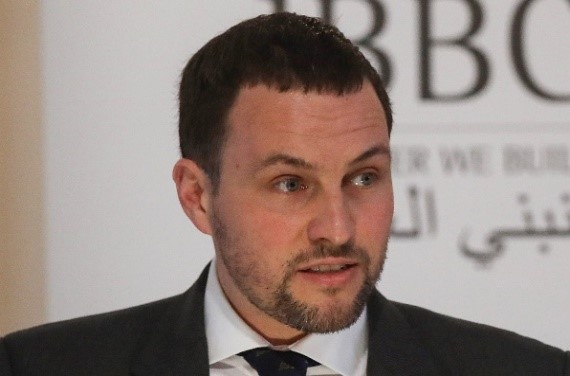 Christophe helped establish the IBBC in 2009. He joined its board of directors in 2017. Christophe has broad experience in working with British, Iraqi and US Government entities, international organisations and agencies such as the UN, WB and IMF, Think Tanks such as Chatham House, IISS and RUSI and trade groups such as the British, the American and the German Chambers of Commerce. Prior to IBBC, Christophe worked in Baroness Nicholson's political office in the European Parliament (EP). He helped setup the first permanent delegation for relations with Iraq, and was involved in Baroness Nicholson's other activities as a member of the Foreign Affairs Committee, focussing particularly on Kashmir, Georgia, Moldova, Romania, Iran, Turkey and the Mashreq countries. In 2008 Christophe worked for the EP as a consultant in the Iraqi Council of Representatives in Baghdad.
He joined Baroness Nicholson in the House of Lords since 2009, assisting her with regards to her work with the Council of Europe, as Chairman of the APPG on Foreign Affairs and the APPG for Iraq. He supports the AMAR Foundation in Iraq, Lebanon and Yemen, the work of the Associatia Children's High Level Group in Romania and Moldova. He also volunteered for the Russian Booker Prize until it was shut down in 2019.  In 2012 he observed the early presidential elections in Yemen. In 2023 Christophe Co-Founded the Ukraine Britain Business Council.
Christophe is a Senior Fellow of Humanity in Action. He graduated from the Lycée Franco-Allemand (Paris), and studied History and Art History in Berlin, Amsterdam and Duesseldorf. During his studies he worked closely with the late Dr Dieter Rogalla MEP to promote the EU and its values throughout the continent.