Stirling Education is committed to providing excellent affordable education and pastoral care for students in Iraq. Our aim is to enable schools, colleges and universities to deliver creative and engaging high quality education.
Across Iraq, we have around 17,000 students, 42 schools and two university campuses.

Stirling Education is a forward-thinking institution. We have implemented a coherent education model globally with a strong digital curriculum, supported by excellent teaching and the latest technology. Our strength is providing a dynamic and engaging curriculum in English.
Stirling Education schools, colleges and universities deliver an education underpinned by British teaching heritage. We have a proven track record of success such that our students achieve the highest of academic outcomes and this is allied to a strong sense of personal and moral development.

Stirling Education's philosophy comprises;
The global provision of affordable education delivered predominantly in the English language.
To be demanding of our own accountability, ensuring the highest standards of achievement for all.
Acknowledgement and creation of the opportunity for personal development, social and moral growth.
Provision of engaging pathways to equip pupils, students and staff with the necessary tools to unlock their full potential.
Beyond investing in, owning and managing schools and universities, we offer a solution-driven global education consultancy service. Our educational advisory services help schools and universities to establish an excellent operating model and train the staff to create a better educational environment. We deliver content such as subject matter advice and curriculum guidance, teacher recruitment, teacher training, Continued Professional Development and accreditation support.
Stirling Foundation is the charitable partner to Stirling Education.
Stirling Foundation works hand in hand with our schools' and universities' teachers and students as well as the management, to deliver aid to those in desperate need.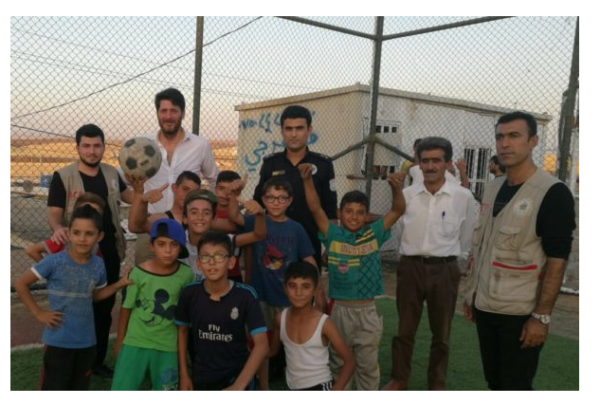 As an example, regional conflicts in Syria and Iraq have resulted in multiple immigration and people displacement challenges. Stirling Foundation provides teaching resources, combined with humanitarian aid to alleviate the immediate crisis in the refugee camps of Northern Iraq.
For more information please visit: http://www.stirlingeducation.com/ 
Other education, training & heritage members