The British University of Iraq launches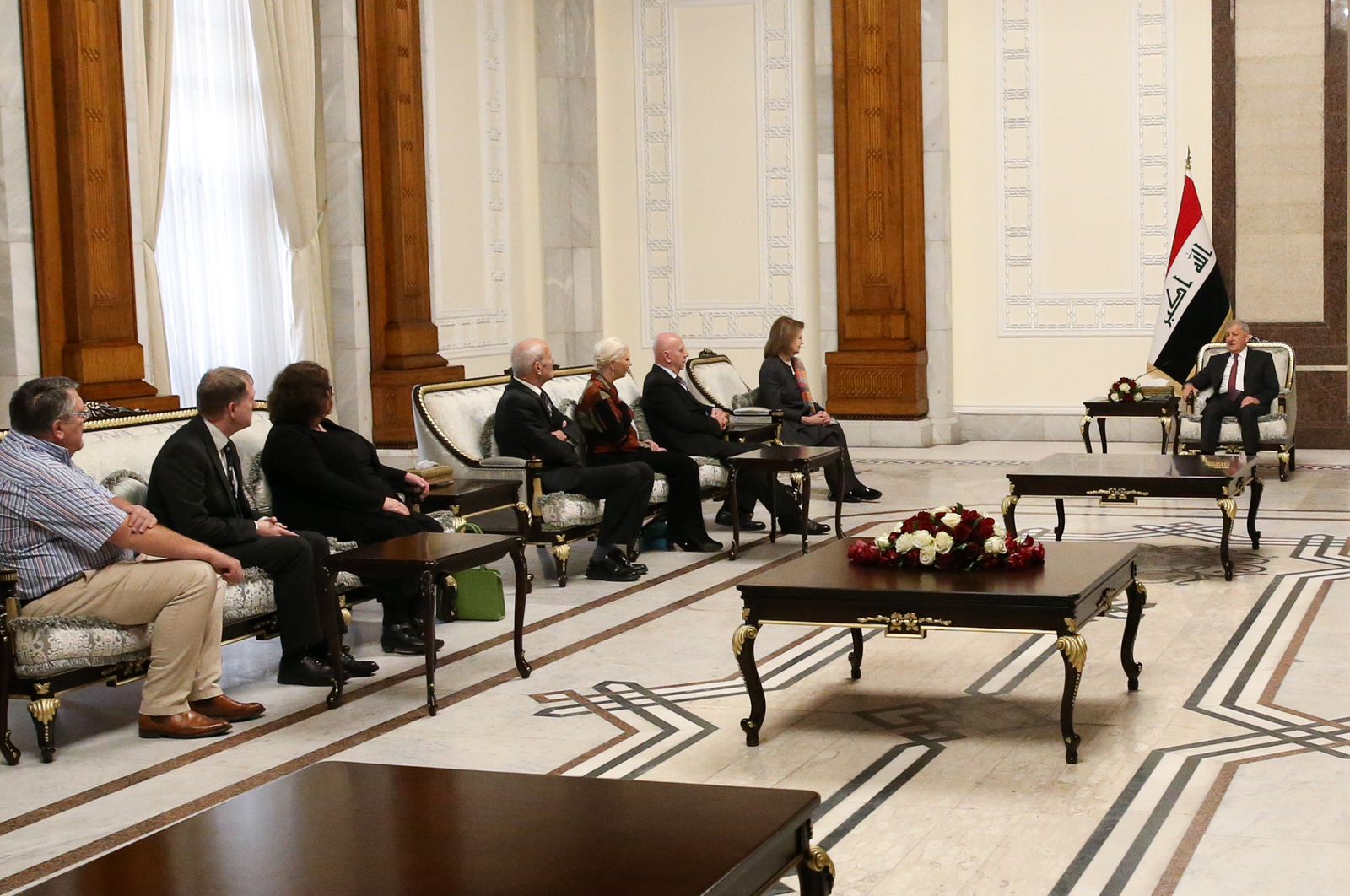 H.E. Naeem Al Aboudi, Minister of Higher Education and Scientific Research signs off the agreement with GOI.
 On 24th January H.E Naeem Al Aboudi, Minister of Higher Education and Scientific Research, formally the application to establish the British University of Iraq.
The University is founded by two former UK diplomats, including the Chair of the Board John Tucknott CMG, MBE and lead by the Founding President Professor Victoria Lindsay.
The proposal has been developed over the last two years and its aim is to bring UK knowledge and expertise to Iraq. As the Iraqi system was originally founded on the UK system, there is an ongoing desire and need to bring high quality modern British education back to Iraq.
The University is backed by a strong group of experienced and eminent UK academics including senior academics from The Open University, Manchester Loughborough, the University of Wales Trinity St David and Cambridge Universities. The Founding Board Members includes former Vice Chancellors, Vice Presidents, Senior Researchers as well as experts in quality assurance, governance, teaching and learning and transnational education.
The University will offer a UK curriculum, UK qualifications and UK degrees and operate from a purpose-built modern campus using technology to deliver British curriculum with students graduating with both a UK and Iraqi qualifications. The location is in Baghdad but plan to extend branches to offer an Iraq wide service.
The unique curriculum are being developed to meet emerging needs of Iraqi workplace including private sector with input from partners including IBBC Members, The World Bank, EU, and UK Government. Undergraduate degrees will include Project Management, Fintech and Financing, Artificial Intelligence and Robotics. There will be a Faculty of Earth and Environmental Sciences focusing on the food, energy and water agenda, and much needed programmes in public and healthcare management.
The University delegation and application is supported by IBBC and Baroness Nicholson, as president of IBBC, led the mission to meet with the President of Iraq and Higher Education minister. The signing ceremony with H.E Naeem Al Aboudi, was a culmination of long journey that was supported by IBBC advisor on Health and Education Professor Mohammed Al Uzri. This signing ceremony was one of the highlights of a very successful IBBC trade mission. Operational meeting followed with Deputy Minister for Higher Education who confirmed the ministry commitment to support such project as an example of international academic collaboration between Iraq and UK to raise the quality of private higher education in Iraq.
Professor Victoria Lindsay, founder and leader of the University project says, 'We are delighted to have our plans accepted so positively by the Minister for Higher Education and Scientific Research and to have the green light to invest and create a new modern and effective University that will serve the future needs of the Iraqi economy and the young people of Iraq. We have great hopes and are ready to get to work and build what we all expect will be a world class university'
Christophe Michels, MD of IBBC says 'IBBC is delighted to have the British University of Iraq as a new member and are fully supportive of its aims and focus. Our members seek and employ the best graduates in Iraq, and there is always demand for modern expertise within the country. The British University system is regarded as the best in the world, and we can see this system working successfully in Iraq. The British University of Iraq also joins our growing membership focus on education and skills training establishments in Iraq.'