Sardar Group supports Yazidi women IDPs with Training and Development as part of their contribution to SDG's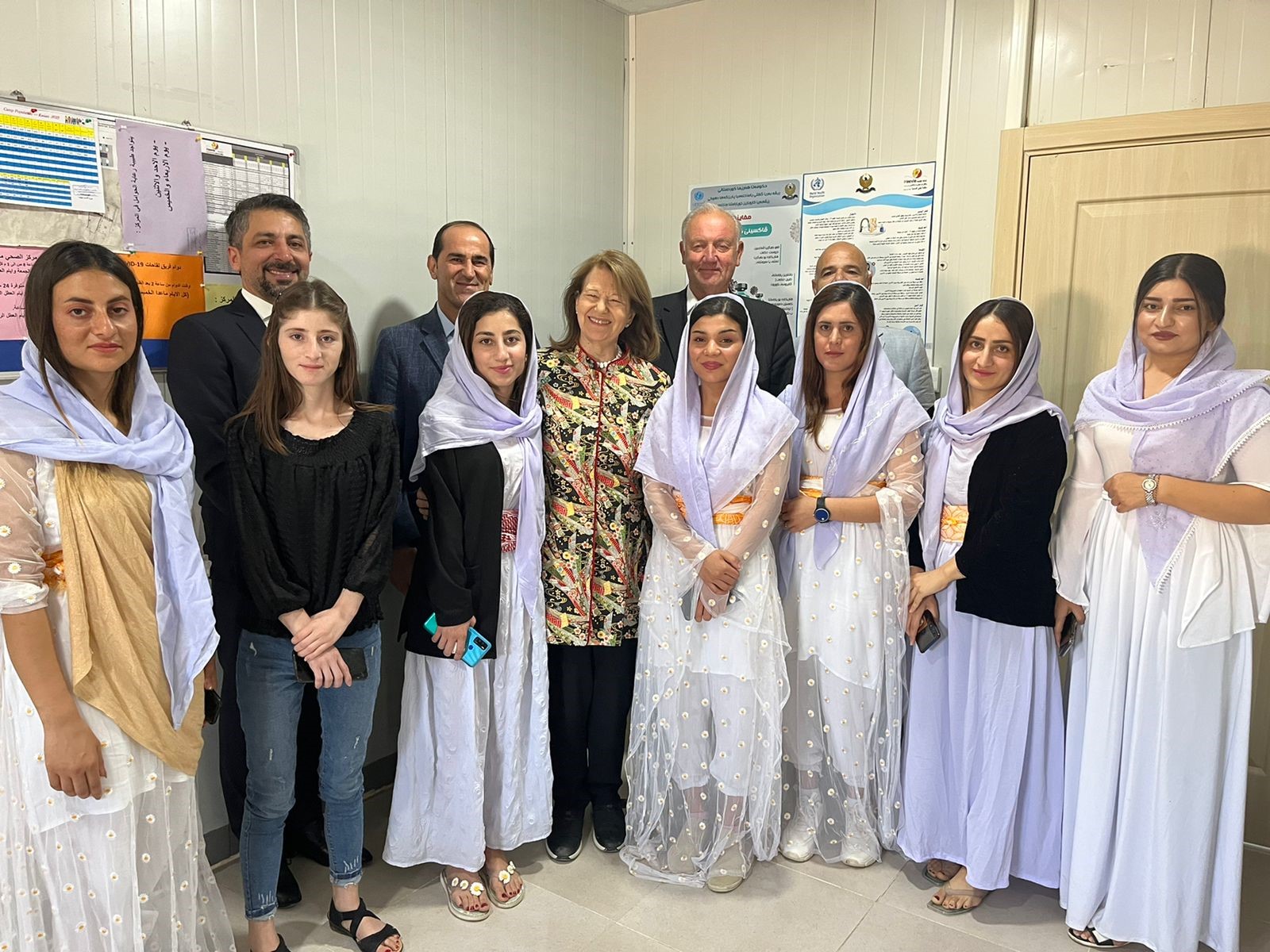 Sardar Group has committed to taking in several Yazidi women and IDP's from Khanke camp, with a view to training and developing their skills, particularly in English, Information Technology, and Customer Service Courses.
In conjunction with the AMAR Foundation, a charity based in Iraq and UK and providing healthcare and education to IDPs and the poorest in Iraq, Sardar Group have already extended the initial pilot period of training, due the rapid success and uptake of the courses. Many of the women had been captured by ISIS and are in the process of rebuilding their lives and are also members of the AMAR Yazidi women's choir and those who received music lessons.
Baroness Nicholson, President of IBBC and AMAR Foundation, says' this is clearly a wonderful and generous initiative to help us get IDPs into work and self-sufficiency on behalf of Sardar Group and Mr. Al Bebany's foresight. We would like to see more initiatives to train and develop these neglected people, who are eager to learn and work to provide better independent futures for themselves and their families'
Mr. Sardar Al Bebany, CEO of Sardar Group, says 'Sardar Group are dedicated to training and developing all its employees in Iraq, and I am delighted to have the opportunity to extend the same capabilities to the Yazidi women singers and IDPs, and hope that this opens up a new world of opportunity to them and their families.' I am sure many of them will eventually be able to apply for jobs in our organisation and bring the joy of music into our work at the same time'. I urge other businesses to consider training the IDP's as they will be more than rewarded in loyalty and dedication'
For more information on how to support training of IDP's in Kurdistan, please contact: [email protected]