Professor Mohammed Al Uzri honoured by the Royal college of Psychiatrists (RCPsych)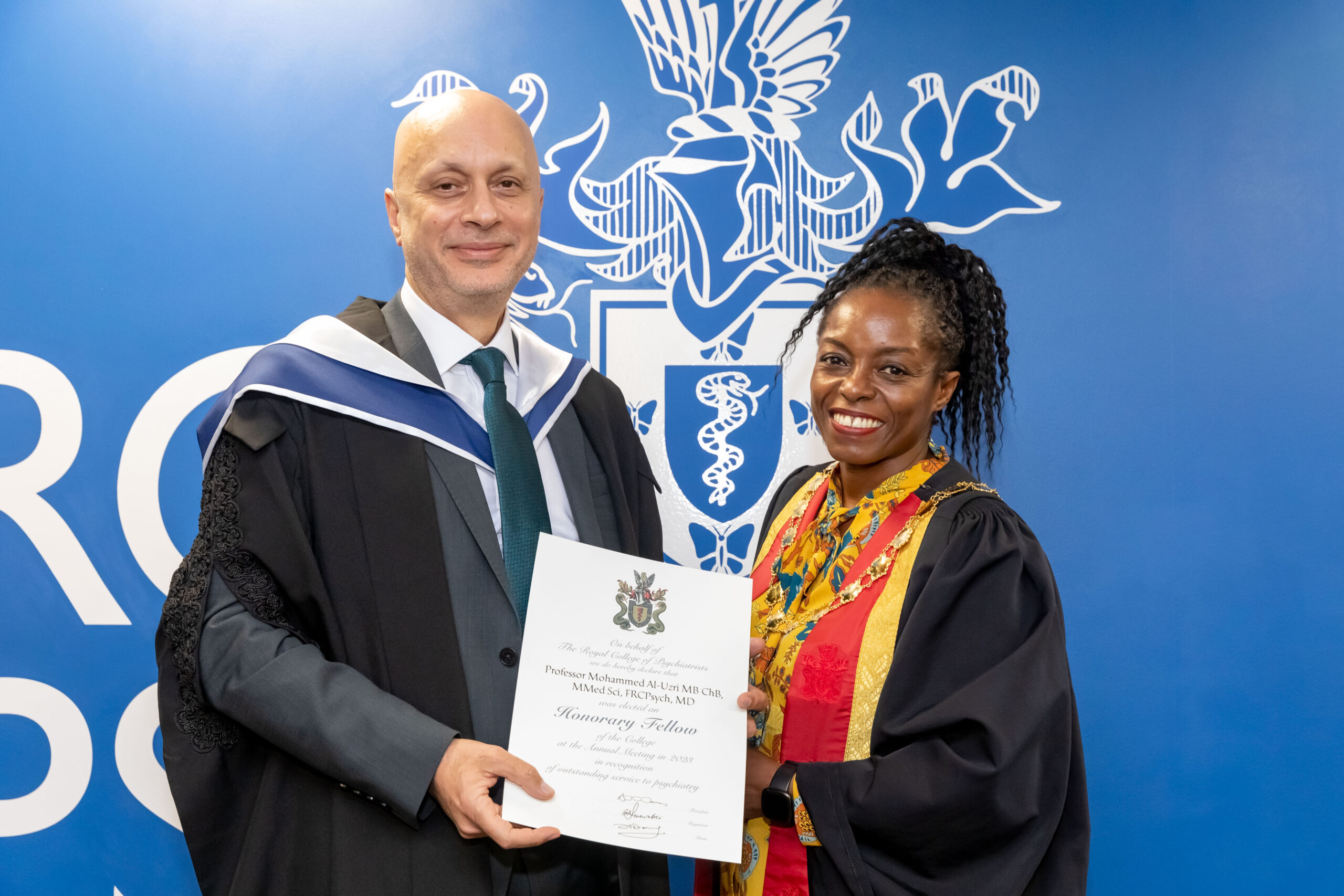 Professor Mohammed Al Uzri, IBBC Advisor on education and health, has received an Honorary Fellowship to the Royal college of Psychiatrists for his work and expertise in Psychiatry and for his vision and contribution to global mental health provision and improvement.
Professor Al Uzri received the College's highest honour in recognition of his contribution to advancing mental health in general but also his leadership for the international work of the college. As presidential lead for global mental health, he led the development of RCPsych international strategy for global mental health and has overseen its implementation, which has had significant impact in terms of collaboration with international organisations beyond the U.K, Including increasing international collaboration, improved engagement with members and a strengthen the international work of the college. 
In relation to his work with IBBC Professor Al Uzri says 'I am very pleased with this award and would like to recognise the support of the RCPsych staff in delivering the international strategy. As I work closely with the President of RCPsych and deliver on its international remit, the IBBC and its focus on Iraq and international organisations compliments this work, including our skills and knowledge network;'
Christophe Michels, IBBC MD says 'we are indeed privileged to have Professor Al Uzri lead our education and skills sector, which he is rapidly expanding, and send him the warmest congratulations on this prestigious award'.