IRAQ EDUCATION EXPO IN BAGHDAD 2023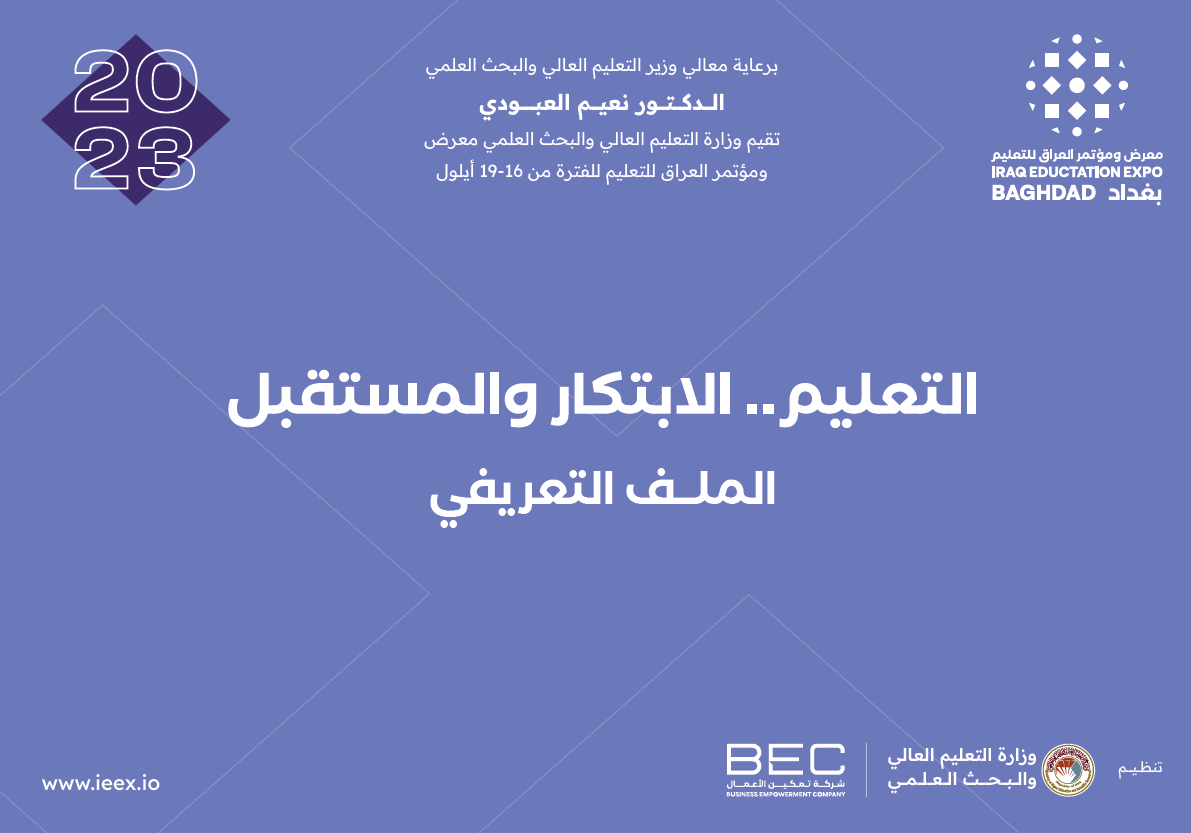 The Ministry of Higher Education and Scientific Research, in partnership with Business Empowerment Company for Exhibitions and Conferences and Business Development is organizing the
IRAQ EDUCATION EXPO IN BAGHDAD 2023
The Ministry of Higher Education and Scientific Research is pleased to invite local and international institutions, companies, educational and commercial experts, local and international education, and educational technology specialists from all fields to actively participate in this pioneering event in Iraq, under the theme "Education: Innovation and the Future." The event will take place from September 16th to 19th, 2023, at the Baghdad International Fair Grounds. Participants are encouraged to provide support, guidance, active engagement, and become part of the network and
ecosystem shaping the education strategy in Iraq for the next five years. This event represents an opportunity to expand local and foreign investment and enhance partnerships that contribute to the development of education in Iraq. It aligns with the vision of the Ministry of Higher Education to establish innovation in educational mechanisms and systems, as well
as technological solutions for academic institutions. It aims to adopt new technological systems and mechanisms while promoting integration among institutions, companies, universities, academics, students, and graduates entering the job market, all working together towards innovative education
in Iraq.