IBBC team visit the new Erbil hills site.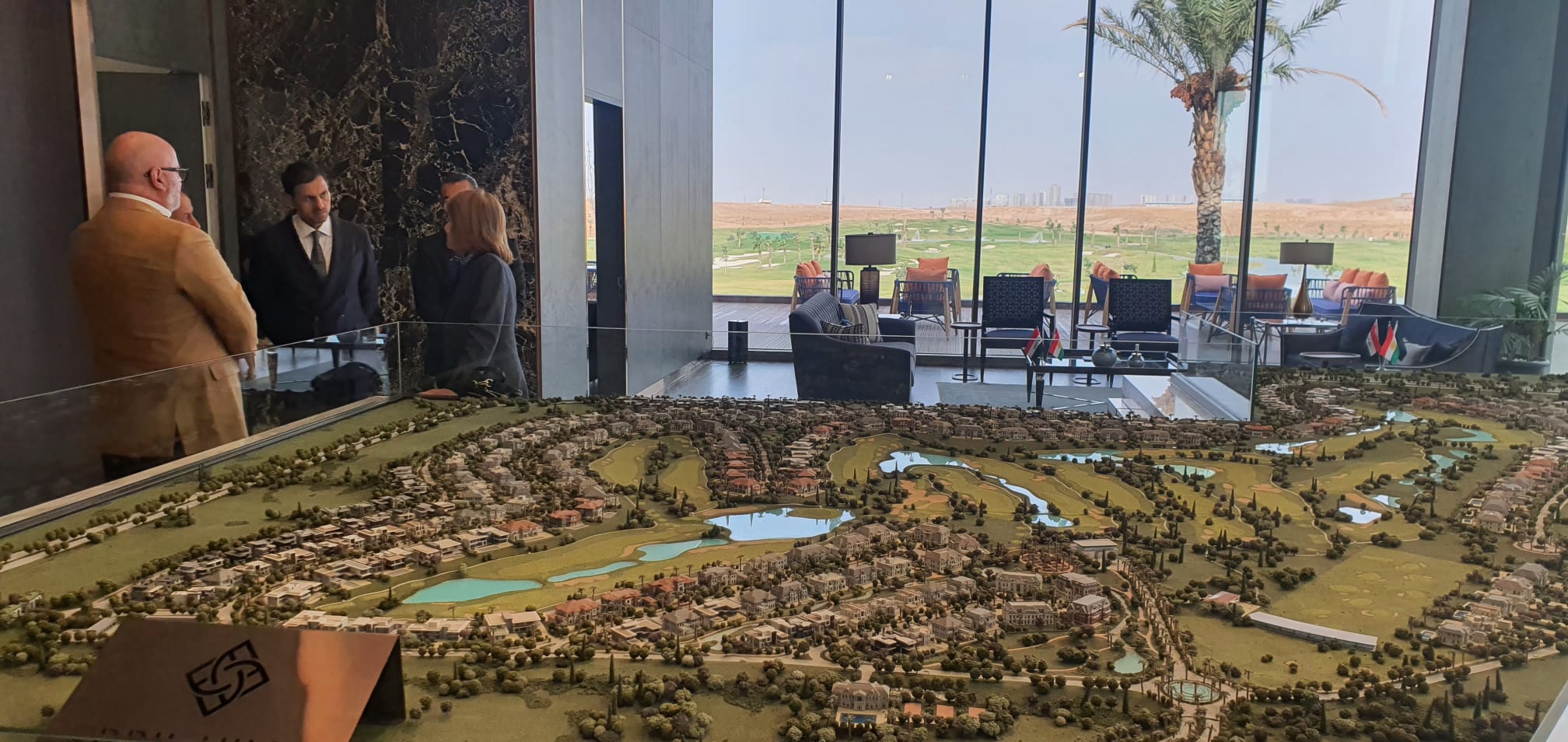 Erbil Hills Golf Club Managed by IMG Golf Course Services, features a world class 18-hole championship course and academy, designed by internationally recognised golf course architects, Dye Designs. Located just 10 minutes from Erbil International airport, the private gated development will include over 300 exclusive residences, a spa and wellness centre and other excellent amenities, offering a new style of luxury living in Iraq, and the wider region.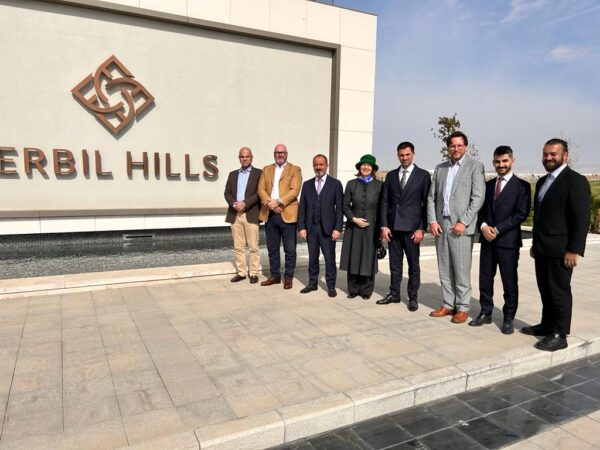 The visiting IBBC team included Baroness Nicholson (president) Christophe Michels (MD) and Mohanad Alkhattab ( Iraq manager) and the team from Erbil Hills included IBBC member Mr Hossein Gozal of Daax construction,
Ahmet Yeman – CEO First Quantum Capital Campbell Elliot – General Manager Golf Club Jotyar Alhassan – Media & Marketing Manager First Quantum Capital Maher Kays – Sales Manager Erbil Hills
Christophe Michels, MD IBBC said 'It's great to see such high-quality sporting, hospitality and residential facilities in Iraq, and through the great expertise of Daax construction, who are making great advances in the emergence of Iraq's high end building capabilities. We all look forward to a great game of Golf with our members'.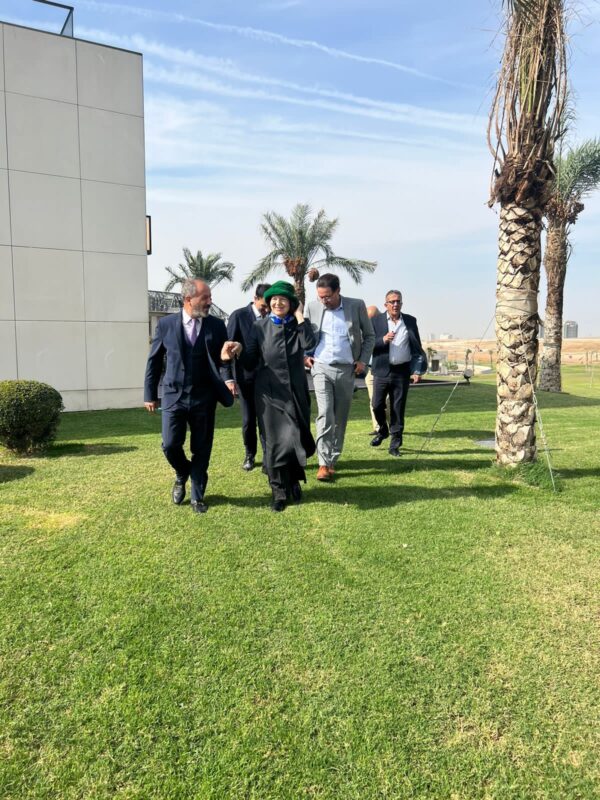 Mr Campbell Elliot, Erbil Hills GM says 'We are pleased to be opening this new facility and welcome all IBBC members to come and enjoy the campus for well-earned rest and recouperation. Daax have done a wonderful job to realise our ambitions in creating this development and we look forward to many successful years entertaining and reviving the people of the KRG and Iraq'.