IBBC hosts business reception in KRI in company of krg ministers at Sardar Groups JLR showrooms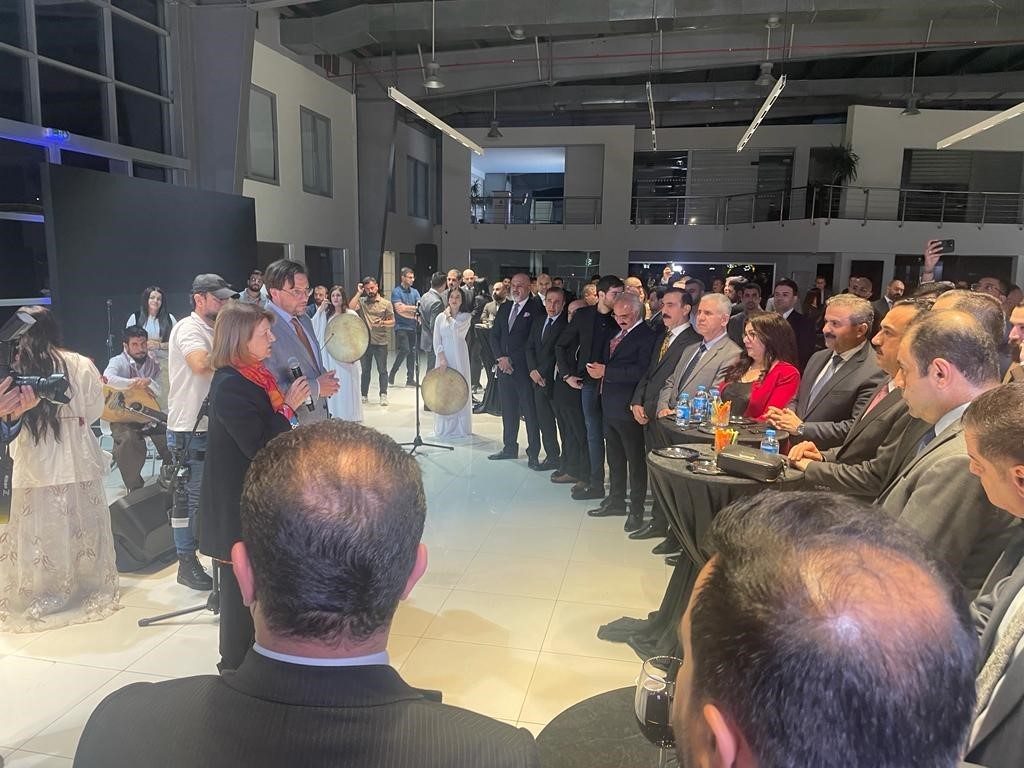 On Tuesday the 31st of October, IBBC Hosted a reception for its members and friends at the Sardar Group's Jaguar Land Rover Showroom in Erbil. The reception was organised by Dr Ali Jawad, IBBC Representative in the Kurdistan Region, to celebrate the growth of IBBCs KRG members, and was attended by several KRG Ministers, Governor of Erbil, the British General Consul, and the Chairman of TBI in addition to many of Erbil and Kurdistan dignitaries.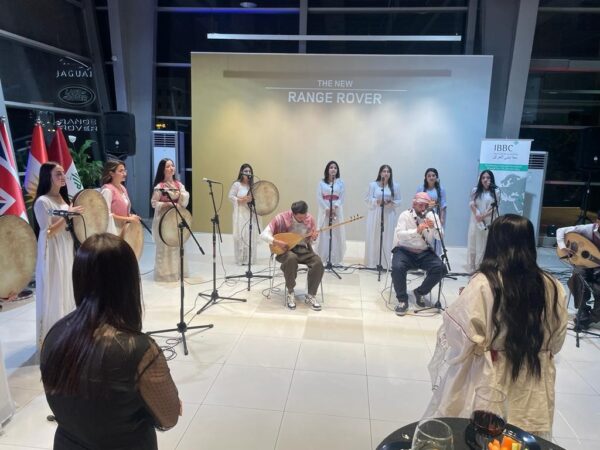 Yazidi traditional songs were played and performed by the Amar Ashty Yazidi Women's Choir throughout the reception. The Choir was formed at the Yazidi Camp in Duhok with the support of the Amar foundation.
Baroness Nicholson of Winterbourne, President of IBBC, gave a short speech thanking Sardar Group for providing the venue for the event and all the guest for attending and commending the development the Kurdistan Region has witnessed in the last few years.
Dr Mohammed Shukri, Chairman of the Kurdistan Board of Investment, followed with a speech thanking the IBBC and its members for their work in the Kurdistan region and Sardar Group for supporting the event.
Many thanks go to Sardar Group for making this possible and to Dr Ali Jawad, IBBC Representative in Kurdistan, for his efforts in organising this event.