IBBC contributes to high level discussion on international trade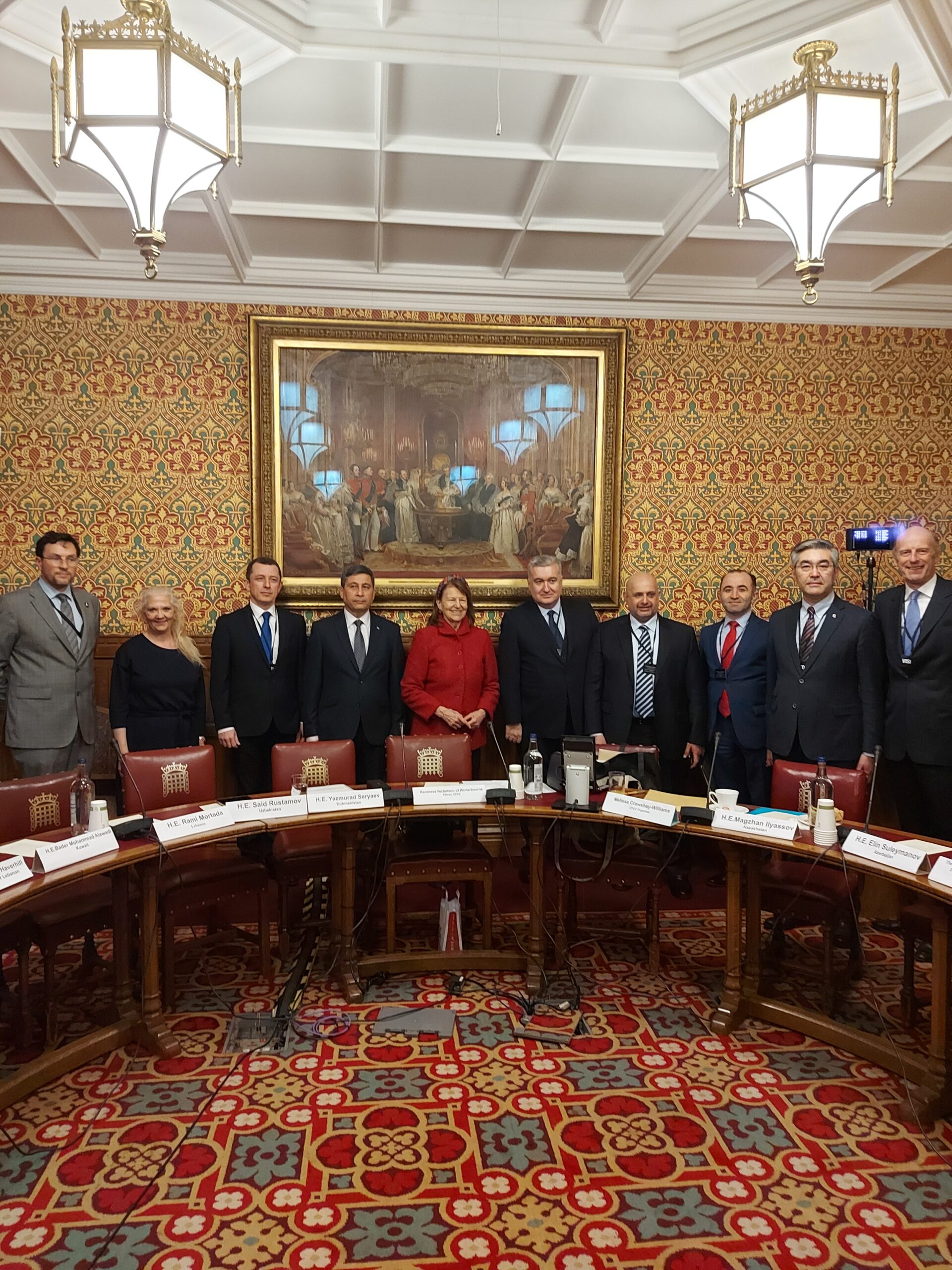 On Monday, 13 March, Baroness Nicholson of Winterbourne chaired a Panel of Ambassadors and Trade Envoys speaking on 'Building bilateral Trade and Industry links' in the House of Lords before an audience of Conservative Foreign & Commonwealth Council representing a wide range of backgrounds. The Ambassadors of Azerbaijan, Kuwait, Lebanon, Kazakhstan, Turkmenistan Uzbekistan and Mrs Laura Banealite, First Secretary, Embassy of Moldova were speakers. They were followed by the Trade Envoys for Lebanon and Ukraine, Christophe Michels, Managing Director of IBBC, and Professor Victoria Lindsay of UK Education in Iraq.
The event was aimed at enhancing strategic trade and investment links and sharing an increased understanding of the countries represented against a background of concern that the UK's business efforts in the region are falling short of those of our rival nations.
The event opened with a reception for the roughly 60 attendees and lasted for over two hours. There was an open Q&A session followed by a reception.