IBBC Attends the Iraq Education Expo 2023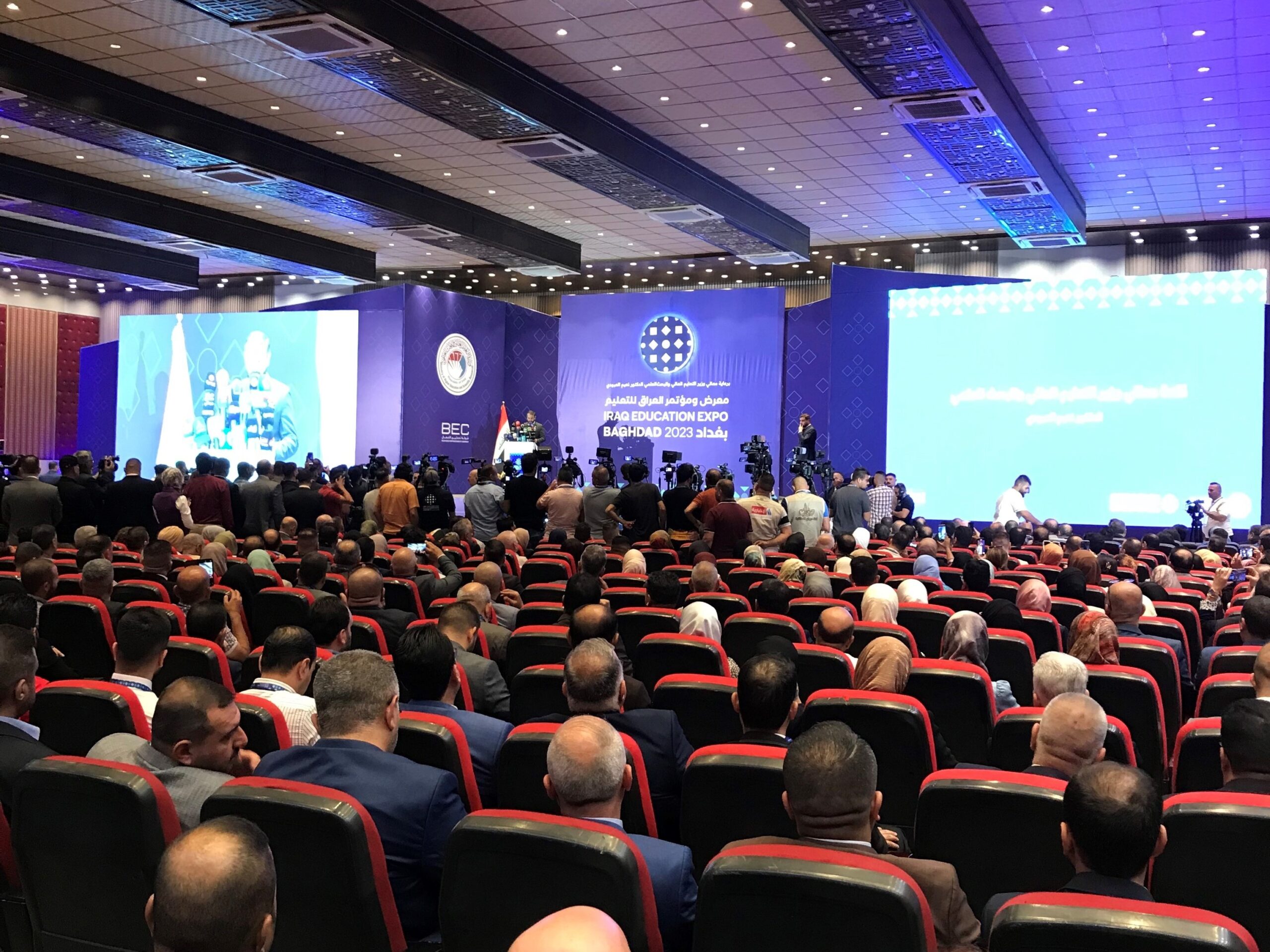 The IBBC represented by Mohanad Al Khattab, Baghdad Office Manager and Nabeel Mohsin, Senior Management, attended the Iraq Education Expo 2023 held at the Baghdad International Fair compound on the 16th September 2023.
Opening speech by H.E. Naeem Al Aboodi, Minister of Higher Education and Scientific Research, focused on developing the quality of the higher education service in Iraq and integrating the Iraqi Universities with elite international higher education institutions, he said " The Ministry of Higher Education Scientific Research has been successful in establishing an environment of openness towards global academic sectors and took a decision that Iraqi universities would bear the non-stereotypical identity that will gain interaction, presence and competition from the international counterparts."
Distinguished attendees included members of the Parliamentary Education Committee, representatives of the relevant international organizations, the Times and Elsevier institutions in the Middle East and Africa, representatives of (Google, Amazon, Re-Security, and Spark), and the participation of regional, international and Iraqi public and private universities.
The Expo period is from the 16th to 19th September with the participating universities and companies active in the education and academic sector exhibiting the Hall No 4 at the Baghdad International Fair grounds.