IBBC attends Labour conference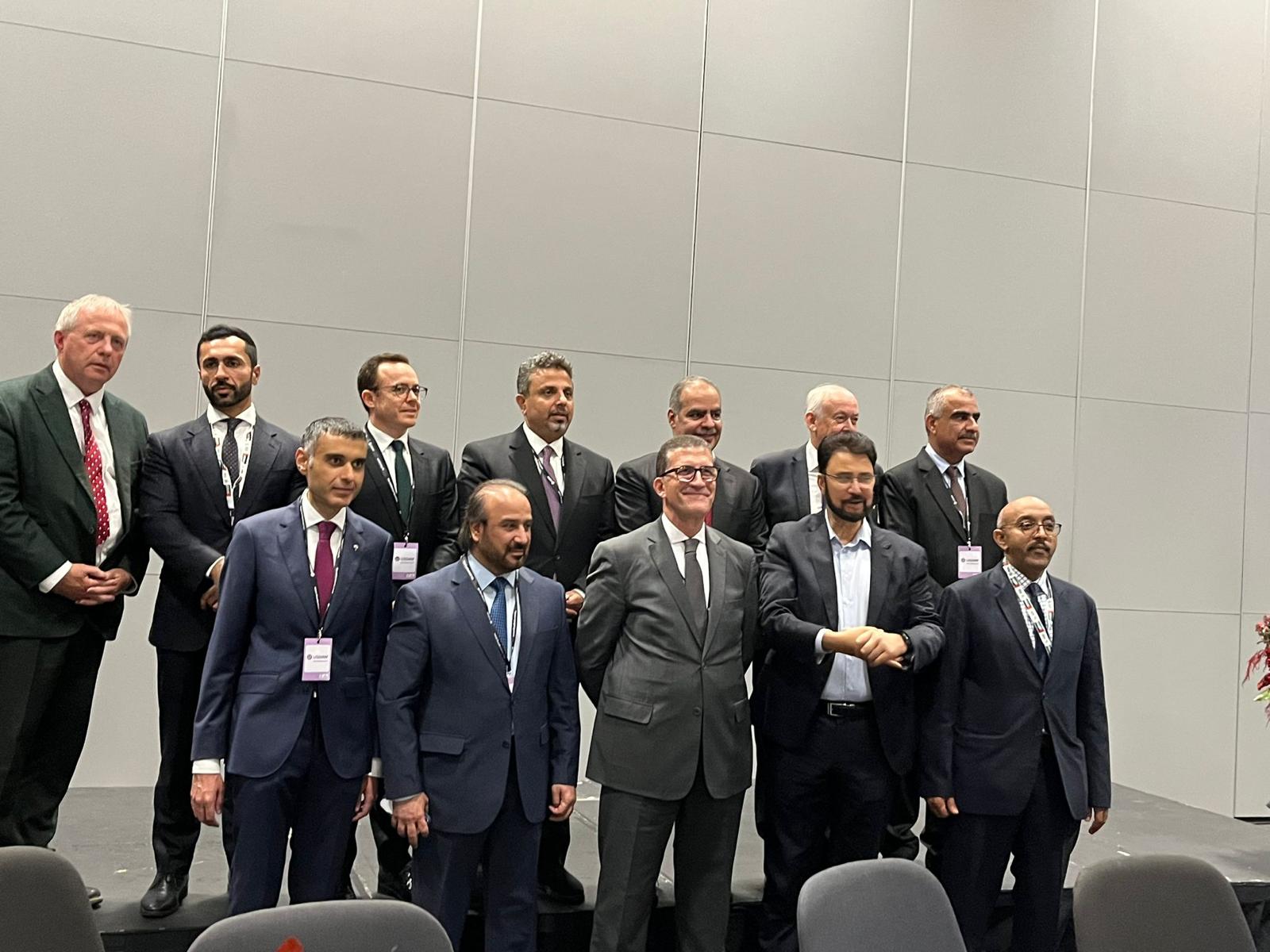 IBBC attended the Labour conference 2023 in Liverpool for what was the busiest it's been for 15 years, in the expectation, that Kier Starmer's remodelled Labour party can win the next election in 2024. This sets the scene for shadow minsters and MP's alike to focus on conveying a statesman like and sober, focused atmosphere on panels and to the media. There was a quiet anticipation and hope that the party is ready for Government, and it was disciplined enough to prove that to all audiences.
IBBC attended a range of relevant panels for our members: Foreign Affairs, Trade and Business policy, approaches to Education, Research and Energy transition. Three think tanks and media led the highest profile panels: Tony Blair institute for change (TBI), The New Statesman and Arden Strategies, who all enjoyed sell out halls and hosted high profile speakers: Rachel Reeves (Shadow Chancellor), Davd Lammy (Shadow Foreign secretary), Jonathan Reynolds (Business), Michael Healey (Defence).
Foreign affairs were dominated by Israel and the Hamas Massacres, which both David Lammy, Wayne David, Healey and Starmer all condemned unreservedly, and unequivocally describing Hamas as terrorists (in contract to Jeremy Corbyn's Labour), and as for Ukraine, there was strong support and a continuation of current UK Government policy.
Noticeable was the joined-up thinking and collaboration between Foreign Affairs, Defence, Business and Development, Research and Education, focusing on the development of green and renewable energy solutions, designed to position the UK at the forefront of the green revolution and net zero targets in an overarching strategy to drive high quality, innovative businesses to provide lower cost energy and potential to export new British energy and carbon reduction solutions. To pump prime research in renewable technology, life sciences and catapult startups and de-risk innovation. And, to share the benefits of this 'industrial revolution' to all parts of the UK to upgrade the North, coastal towns in particular. Labour's answer to levelling up. This theme echoed around all the key speakers and created a strong narrative that Kier Starmer reiterated in his leadership speech.
Visitors to the conference included a big EU delegation reception, to whom David Lammy made an extensive speech about resetting EU relations, including Security, and renegotiating areas of trade friction, creative industries, and veterinary passports for closer collaboration with our nearest trading partners. The league of Arab states ambassadors (largely the GCC) also attended, led by HE Mr Mohamed Al-Khalifa, along with representatives from Azerbaijan (Mr Rasim Mammadov), Oman (Abdullah AL Kindi) and Palestinian ambassador, and the Iraqi Ambassador. Labour have had a reshuffle including the new shadow minister for MENA Mr Wayne David MP, the export and business minster Mr Afzal Khan, and Mr Gareth Thomas MP shadow minister for department of trade and Mr Bill Esterson (Shadow business minister). Other events include opportunities in the Middle East, with Institute of Exports, Qatar startup funds, Nick Thomas Symonds and Gareth Thomas discussed how UK export gap can be improved with EU and use of investment zones and freeports, reducing friction in trade, and positioning regional clusters for expertise in the green economy and high value manufacturing. There was a sense that the UK has overlooked the opportunities and expansion that is going on in the GCC area.
AG 11.10.23