IBBC and dignitaries attend first UK-Iraq trade fair at new Al Burhan conference centre.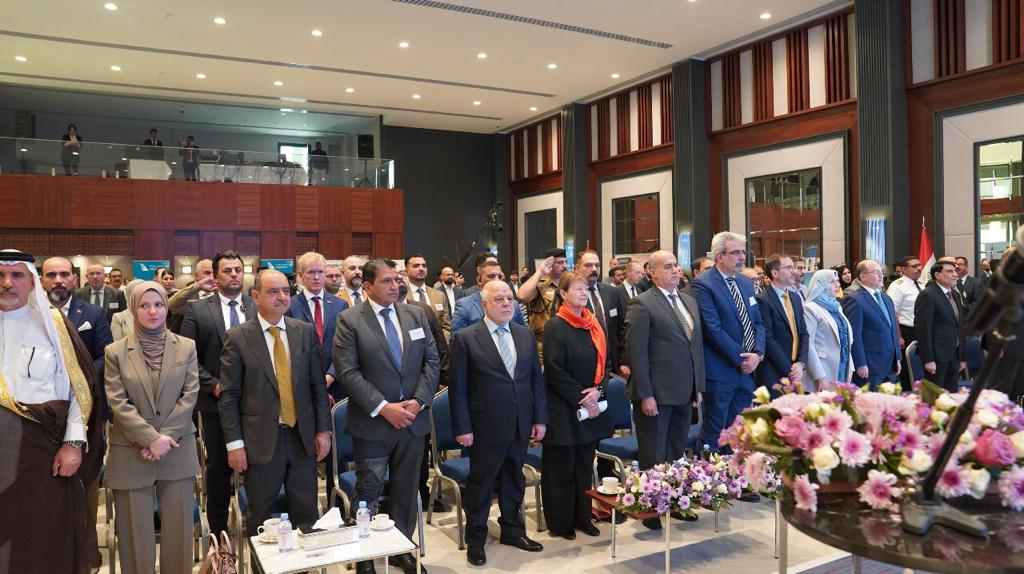 The new Al Burhan conference centre was the venue for the first UK-Iraq Trade fair, attended by dignitaries including the Ex Prime Minister Mr Haider Al Abadi, senior aviation advisor to the Prime Minster Mr Naser Al-Asadi and Mr Kamil Al Awadhi, regional Vice President MENA at international Air Transport Association ( IATA) to all the exhibitors, and many IBBC members who were exhibiting and attending the event.
Baroness Nicholson, IBBC President began with a welcoming speech to a full house, and said 'Iraq could now be entering a golden phase, with both political, economic stability and rising incomes'. The Government of Iraq is stable and diplomatic relations with neighbouring countries, notably Saudi Arabia, Jordan, and Kuwait are expanding, and British companies are helping to diversify the economy and bring both expertise and service to the Iraqi people.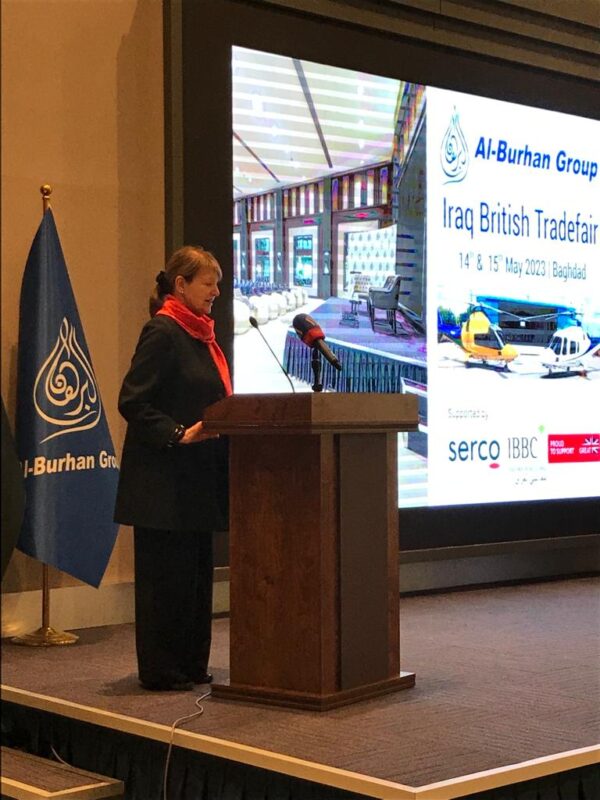 During the proceedings the first IATA licensed regional training centre in Iraq was officially opened by Mr Naser Al Asadi from the Prime Minister's office and Mr Kamil Al Awadi from IATA to celebrate this momentous event.
Nassir Al Asadi " said the PM praised Al Burhan facility and extends his thanks for organising the Trade Fair, Iraq is open for trade relations with the international world"
The British Ambassador H.E Mark Bryson-Richardson said " IBBC members have the expertise to support Iraqi companies"
Al-Burhan Group are pleased that they have hosted the first Iraq British Trade Fair and intend on making this an annual event with the support of IBBC, Serco and the British Embassy.
Mr Kamil Awadhi of IATA said " I am working with Iraqi Airways to help improve them and we chose Alburhan centre to certify aviation training because the Burhan company were very determined and consistent in building a world standard facility".
Other attendees and exhibitors over the two-day event include a big travel sector contingent: Serco, London Sky, AL Burhan, Fly Baghdad and Menzies, access to the best Automobiles with Sardar Group's JLR and Toyota ranges, Al Ourush's mini, and consumer household products from Al Omran Group, Nasr paint, recruitment and training from M Select, fertilisers from AAA holdings and insurance from Al Maseer, MSelect resources and G4S.
Christophe Michels, IBBC MD says "We are delighted to be supporting such a vibrant and successful event. Our members are playing a prominent role in the diversification and development of the Iraqi economy, from sponsoring this event with Al Burhan, AAA Holdings, Sardar Group to presenting and exhibiting British and Iraqi companies, all of whom deliver international best business practice".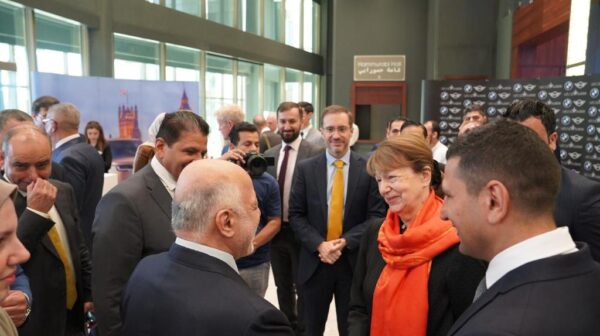 Mr Imad Al Burhan says "It is a great honour to be hosting so many high-quality businesses at our new conference facility, and we welcome International and Iraqi companies to continue the good work and reputable calibre of these businesses here today. We are also especially proud to be the first IATA qualified business to be delivering international quality accreditation and training".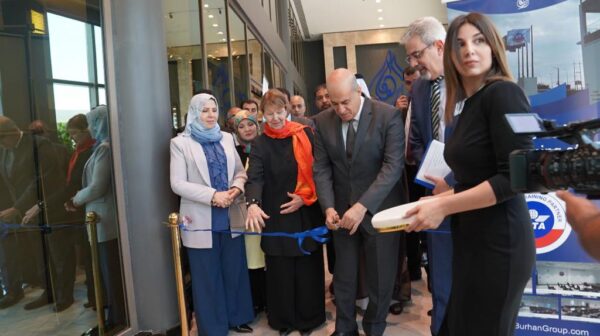 Please see Baroness Nicholson speech here.