British International University to support teaching of London University programmes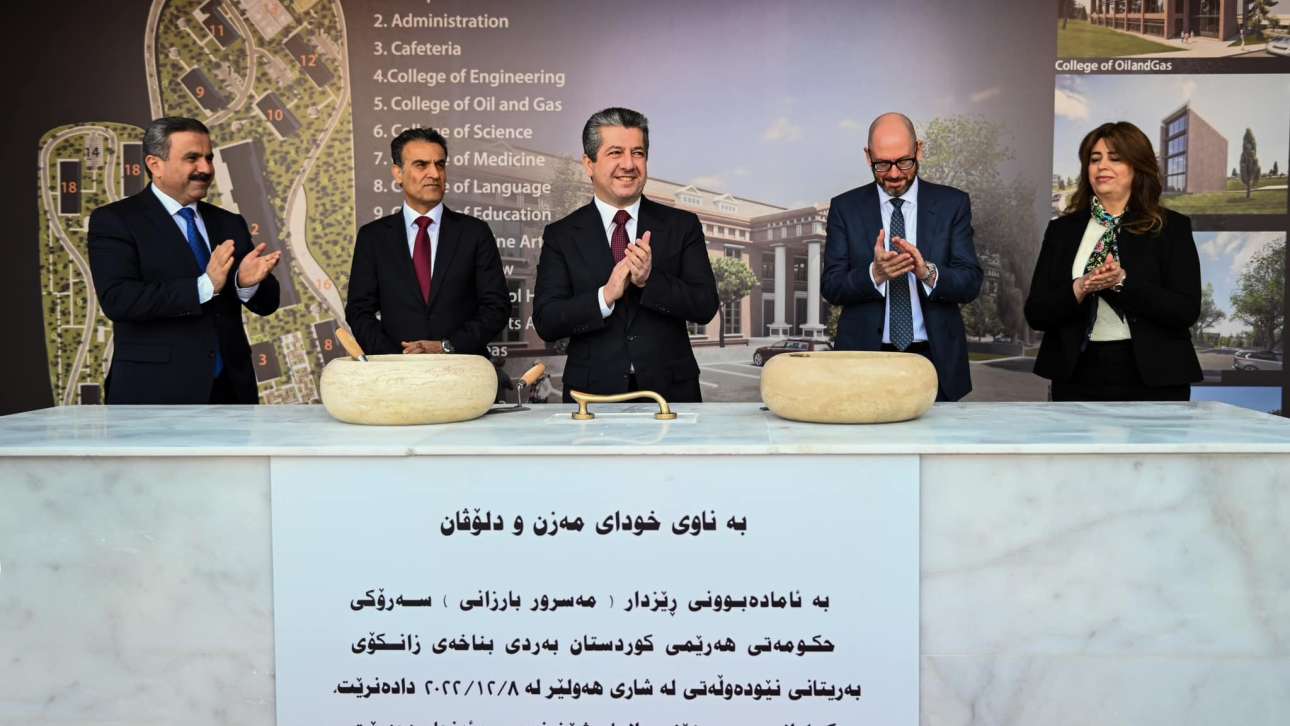 On Thursday 8th December a ground-breaking ceremony was held in Erbil to celebrate the start of construction for the British International University. The ceremony was attended by a wide range of officials including the Prime Minister of the Kurdistan Region of Iraq.
The British International University in Erbil will provide teaching support for University of London degree programmes at its purpose-built campus from September 2023. The supported programmes are in a range of areas including Business, Management and Computer Science, with provision to offer the full range of UoL programmes from 2024.
IBBC Managing Director Christophe Michels, present at the ceremony, commented 'IBBC has supported its Members CISQ and GEMS Holding in their ambitious endeavour from the very beginning. We made sure that the University project was high on the agenda of both the UK and Kurdistan Regional Governments and organised a series of high-level events in support of the project over the last two years. It is a pleasure to see it come to fruition. We look forward to the next steps in what is a highly valuable initiative not only for Iraqi Kurdistan and the United Kingdom, but for Iraq as a whole and her wider neighbourhood.'
For further details please click here.